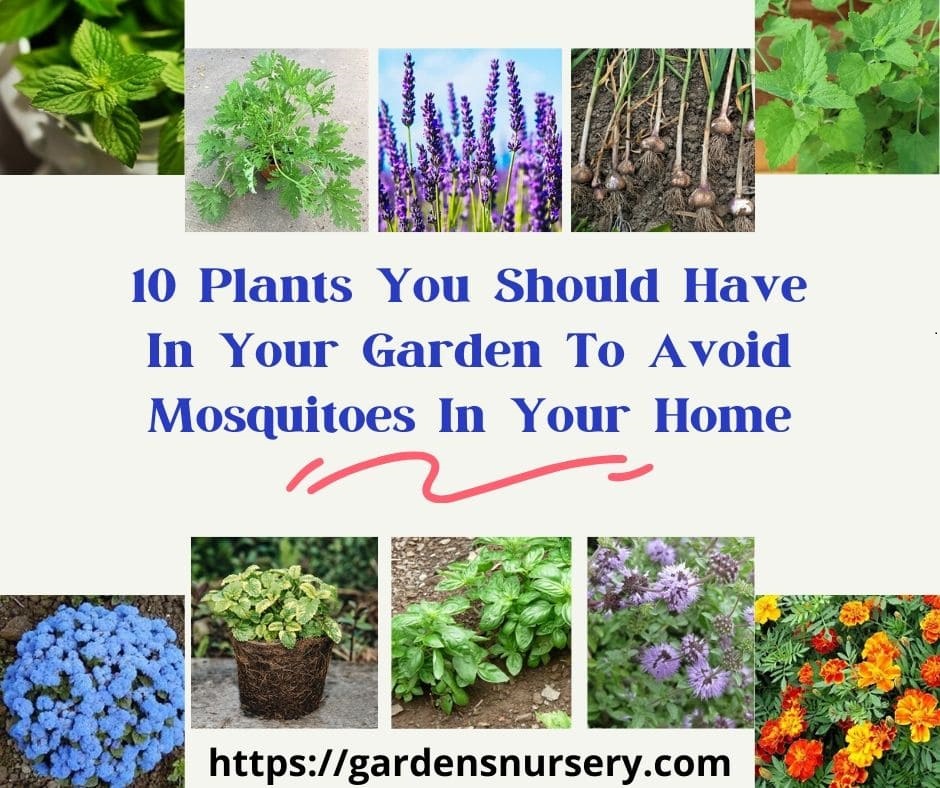 Avoid Mosquitoes – Important Reminders For Plants to Repel Mosquitoes
Get rid of standing water in your yard to avoid mosquitoes from hovering around. Birdbaths, pools, and standing water in your plant pots could be ideal breeding grounds for mosquitoes. Apply a mosquito repellent lotion to your skin, most especially if your area is prone to having mosquitoes around or infection cases arise transmitted by these nuisance insects. Call a professional Mosquito Control company to eliminate a large number of mosquitoes on your property.
Plants Mosquitoes Repellent You Should Have in Your Garden
1. Citronella
2. Peppermint Plant
3. Marigold Flowers Live Plants
Position potted marigolds near entrances, open windows, and other possible entry points. The scent of marigolds deters mosquitoes from entering your home.
Avoid placing potted marigolds on the table because bright blooms tend to attract wasps.
For healthy marigolds, plant them on fertile soil with full sunlight as much as possible.
4. Catnip Plant
5. Garlic Plant
6. Lavender Plant
7. Pennyroyal Plant
8. Basil Plant
9. Lemon Balm Plant
The leaves of lemon balm have a rich, lemon smell and contain citronellal, resembling citronella oil, a well-known herbal repellent.
Make a lemon balm mosquito repellent by crushing a handful of lemon balm leaves and then rubbing them on the skin. Growing lemon balm plants near the backdoor or in the garden is a good idea. You'll have fresh lemon balm leaves handy whenever you need them.
Conclusion