Best 4 Reasons to Grow Your Own Cannabis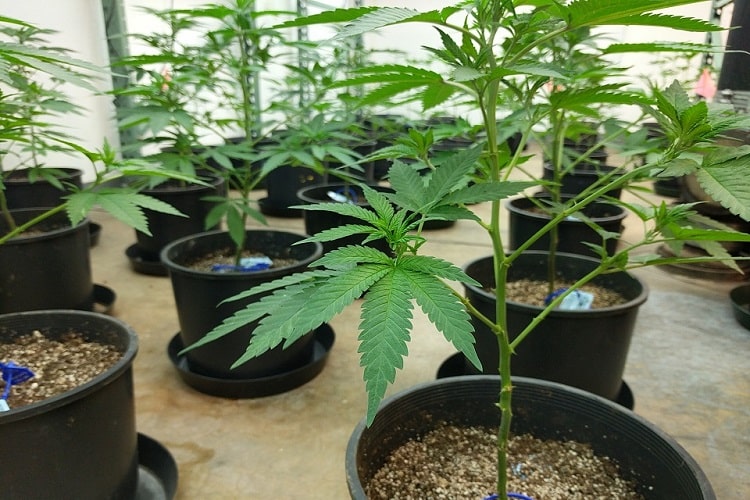 The discussion around cannabis has always been controversial, but in the past few years, it has become legal in several countries and has risen in popularity. If cannabis is legal in your area for recreational or medical use, then it is not a bad idea to grow it in your own backyard.
The plant has also become more accepted in society, and in the future, it is expected to be widely available as well. In this article, I have mentioned a few reasons which will convince you to grow Marijuana in your house garden. Let's have a look:
Sale
Gardman R687 4-Tier Mini Greenhouse, 27" Long x 18" Wide x 63" High
Ideal for small backyards or homes where space is an issue; place on a deck, patio, or balcony
Gives seeds, seedlings, and young plants an early start
Clear polyethylene cover and roll-up zippered door for easy access
Strong push fit tubular steel frame assembles in minutes without any tools
27" Long x 18" Wide x 63" High
1. You Get Full Control over Growth
If you use cannabis, then you must be aware of the fact that only a well-grown cannabis harvest produces the right effect. When you purchase it from a pharmacy or a dealer, you wouldn't be able to get the best quality weed most of the time.
On the other hand, when you are growing on your own, you can take extra care of the plant and can ensure it is blossoming properly. There are so many tips and tricks available online that you can follow to grow better buds.
Once you have harvested it, you can consume it by adding it to your drink or your food. You can also get a rolling paper from Breazy Green and smoke it the old-fashioned way.
2. It is More Accessible than Ever
If you have never tried cannabis and are looking to try it for the first time, then now is a perfect time. The general conversation surrounding cannabis has been pretty open these days, and it is not viewed as taboo anymore in society. And when you have the chance, why purchase it from outside when you can grow it in your own place?
Also, the information on how to grow cannabis is widely available on the internet, and you will have no trouble with the process. In fact, by following those instructions, you will be able to grow just the right bud.
3. Cost-Effective
If you are using cannabis as a remedy or are smoking it regularly, then instead of purchasing it again and again from the drug store, you should grow it at home. Buying it from the drug store may seem convenient, but it can be expensive as well. So, if you want to save some money, it is time for you to start growing it at home. Not only will this allow you to save money, but you will be able to enjoy good quality weed.
4. Reconnect With Nature
Growing cannabis will allow you to spend more time in your house garden, and this will help you reconnect with nature. In this fast-paced world, we are so busy with our smartphones and social media that we don't appreciate nature enough. Growing cannabis can also be a therapeutic process because when you take care of plants for weeks and harvest it later, it gives you a great sense of accomplishment and satisfaction.
Sale
Bestseller No. 1
Bestseller No. 2