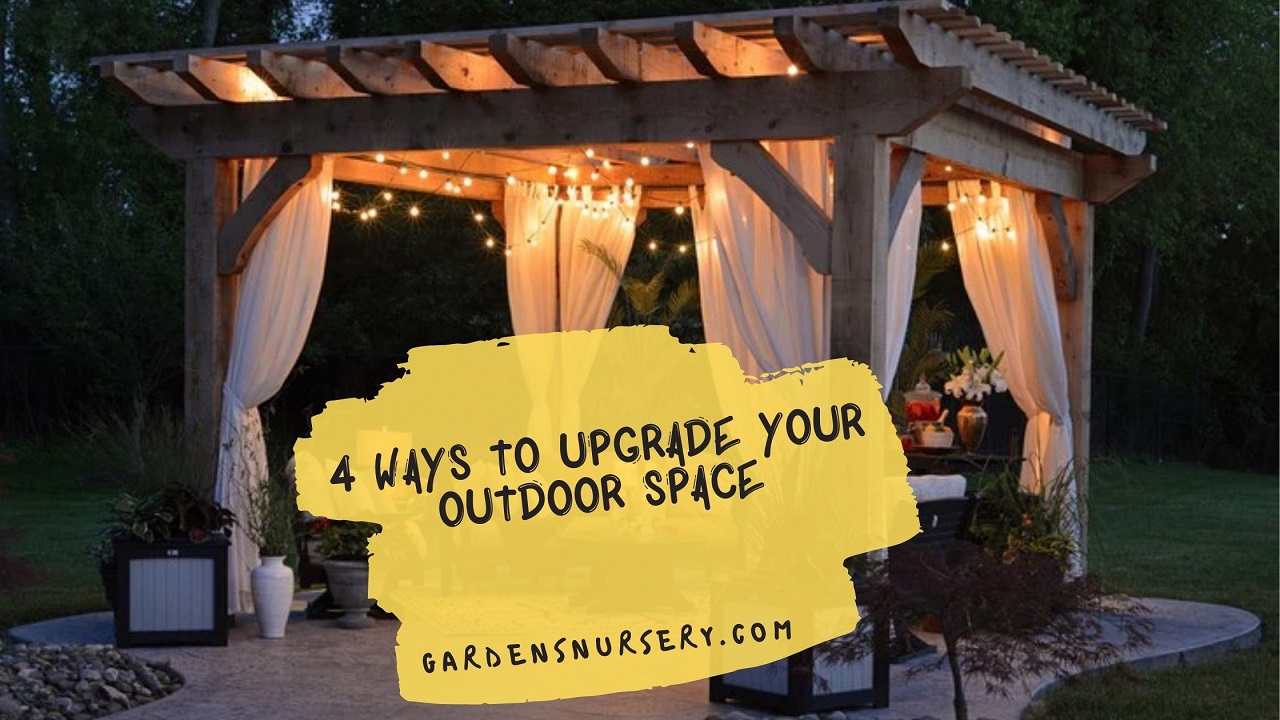 Outdoor spaces are a home feature that adds value to a house while providing an extra space to relax and unwind. Despite their attractiveness, outdoor spaces are often ignored when it comes to decorating and maintenance. Oftentimes, many homeowners will put out some simple furniture and call it a day. An outdoor space is an extension of your home, and it is important to give it as much thought as you do the interior. Adding a few elements to it can make it look even more inviting and can turn it into a space for fun and entertainment. Here are some ways you can spruce up your outdoor space:
Appropriate Furniture
One of the most important things about decorating an outdoor space is the furniture you choose. Ensure that the furniture is sturdy, and made to last when exposed to natural elements. A setup you can go for is one similar to your living room where you have a few comfortable chairs, a sofa, and a table creating a conversation area. You can opt for many different quirky designs to bring in an element of fun.
Shaded Areas
If you live in a place where you get extremely hot and sunny days, you might want to cover the outdoor area and get some shade. You can cover your patio efficiently in Phoenix by building a pergola or an awning or search for any other suitable patio cover options. You will be able to entertain your friends and family on hot summer days for a brunch with ease in a shaded outdoor area, or enjoy a cold drink out by yourself.
Cozy It Up
Adding elements of coziness to your outdoor space can make it look even more inviting after a long day of work. You can add some cushions with soft colorful covers and place some larger ones on the floor too to create extra seating. Soften up the space with some outdoor rugs and throw blankets. Lighting can make a huge difference too. Put up some string lights to bring in a dreamy feel when you're entertaining late in the evening or taking in the night sky.
Add Some Greenery
Plants are a great option to add some character and provide a sense of calm, especially in an outdoor space. You can get some hanging plants, and vertical gardens are also an option if you wish to make some use and some lush greenery to the walls around the space. If you have a garden, growing your own vegetables and herbs can be a fun project to undertake that will add to the greenery around your home.
There are several other bigger additions you can make to your outdoor space such as adding a fire pit so that space can be used in winters, creating a dedicated space to enjoy outdoor cinema, or even installing an outdoor kitchen for BBQ with friends and family. Use these tips to make use of your outdoor space to the fullest.