Fruit Trees To Pick Your Own Fresh Fruit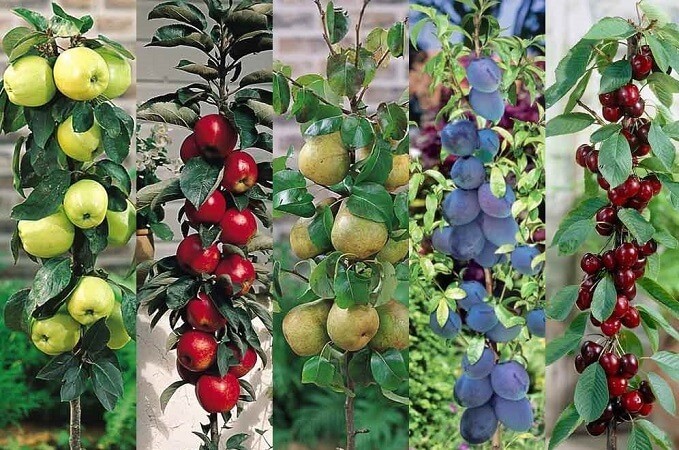 Fruit trees are quite popular to have in your backyard, especially miniature fruit trees that don't take too much room.
You can place your miniature fruit trees, next to a small herb and vegetable garden and you will have your supply of fresh fruit, vegetables, and herbs for your meals and salads.
When you buy your fruit and vegetables from the fruit market, you don't know how long they have been in storage, refrigerated, what chemicals have been added to the fruit to make them grow faster.
If you grow your own fresh fruit and vegetables, you can pick your fresh fruit and vegetables whenever you need them. If you don't use any chemicals, then your fruits and vegetables are chemical free.
When I was a little girl, I didn't see a lot of fruit trees other than ones that grew apples. This is because of where I live. We have short summers and very cold winters. This means that most types of these trees will not survive here.
They may grow just fine, but they would never have the time to produce their fruit before the cold comes and kills the growth. However, that does not mean that there are not some fruits around that will survive, even if it means you have to move them in the house.
Some people do not want to have fruit trees growing in their home. They are large and need a lot of light and space. However, there are some miniature fruit trees that you can find in various places.
I remember a friend of my mother that had a few miniature orange trees in her house. I don't know the proper name for them, but they were tiny and the fruit tasted great once they were ripe.
They needed sunlight and water, but they never got very big. That was not ideal for an outdoor plant but was perfect for something inside.
Apple Fruit Trees
If you live where oranges won't grow, you still have options for other fruit trees. Apples are very common in the north, and there are all different types of apple that can be grown.
There are also pear trees. Most don't think about growing pears for fruit trees, but you haven't had a pear until you have had one fresh from the tree.
Ask for the Fruit Trees At Your Local Nursery
If you are looking for fruit trees, your local garden center should be able to help you find what you need. They can tell you what types of fruit trees most appropriate for your area, and how to care for them.
Some have special planting requirements, and others might need to be trimmed a certain number of times during the year. Just remember that though they are great to have, you do have to keep up with them.
If you have apples falling out in your yard, you will have to keep them picked up for mowing purposes. If you don't mind the work, you can have your own supply of fresh fruit each fall.
Our family enjoys the fresh apples we get from our apple tree. We also have a miniature orange tree, but the oranges are quite small and only come out during a short season. But we always enjoy our fresh apples and oranges when they are available.
Our vegetable and herb garden seems to thrive during the summer, but in the cold dark winters, the soil is bare.
We grow tomatoes, cucumbers, peppers, beans and some parsley in our garden. We always look forward to the summertime when we can have salads and side dishes with our produce from our vegetable and herb garden.
In the last few years, we have planted a lemon tree and it has lemons all year round. Anytime we want to add some lemon to our soups, salads or meats, we just pick a lemon from our lemon tree.
Even our neighbors come and ask for some of our lemons.
Follow us on: Twitter, Facebook, Pinterest, Instagram