Plant the Tastiest Homegrown Tomatoes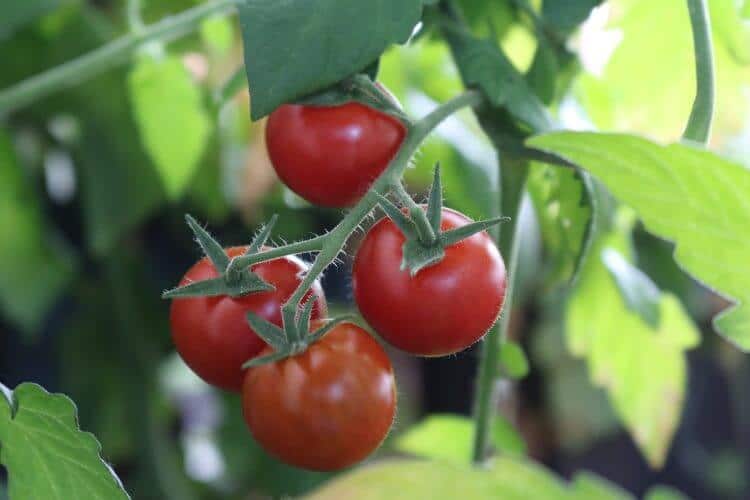 Discovering new varieties
My winter seed order always includes a collection of tomato varieties different from, and more wondrous than, and I've grown before in my small vegetable patch. Even while they're still in seed packets, I'm counting down the days to summer's first luscious tomato. The devotion to homegrown tomatoes seems to encompass all cultures. The tangy, sweet-sour flavor and melting texture of sun-warmed, vine-ripened tomatoes are simply unequaled.
I grew up feasting on my grandfather's tried-and-true 'Rutgers' tomatoes. But in my own garden, I embrace a carpe diem philosophy and explore new tomato frontiers. They adapt so easily to hybridizing techniques that seed catalogs can only list a fraction of the hundreds of different sizes, shapes, colors and plant characteristics available.
An early fascination with large fruit led me to the super-sized producers such as 'Ultra Magnum' and 'Mortgage Lifter' (one kilogram or more), 'Bragger' (up to 1.5 kilograms) and 'T & T Monster' (two-plus kilograms). Not only is the fruit gargantuan, but the plants need 2×4 lumber to keep them upright. Big tomatoes with less demanding support systems followed, and I was happy with scaled-down but still large tomatoes such as 'Red Sun', 'Celebrity' (V, F2, N, T), 'Ultra Boy' (V, F, N) and 'Big Beef' (V, F, N, T). Each fruit (up to 500 grams) is enough to fill my hand but doesn't require a hoisting device to lift.
As an appreciator of Italian food, it was, of course, necessary to include a sampling of plum-shaped tomatoes, bred for their meaty interiors with minimal seeds. These are just the ticket for thick sauces or preserving for winter use. True Italian 'San Marzano' (V, F2) seed produced thin, sprawling plants with slender fruit; their elongated shape was ideal for packing tightly in jars. But North American-bred 'Viva Italia' and 'Plum Dandy' produced stout, husky vines with chunky, plum-shaped tomatoes of impressive uniformity.
Another year I planted small cherry and cluster tomatoes, running them up fences, through railings and draping them from a wire grape trellis. 'Early Cascade' (C, V, F, L, A) produced generous clusters of five-centimeter, bigger than cherry-sized, fruit over a long season. 'Matt's Wild Cherry' and 'Red Currant' were nearly true to wild form, making irrepressible, scrambling vines with small, intense, berry-like tomatoes to eat immediately or throw the whole into salads. 'Tami-G' was in an entirely different class-an expensive hybrid princess, purchased for the breathtaking price of $1 a seed. Her sleek and regal demeanor reflected years of hybridizing, and the investment paid off in elegant, dripping clusters of grape-like red orbs. As though by divine matchmaking, a century-old 'Yellow Pear' heirloom tomato mingled its dangling luminescent yellow fruits with the ultra-modern 'Tami-G', and I almost felt as if I shouldn't be looking. (click Next)
A Rainbow of Cultivars