How to Grow Strawberries Easily? Step by Step Gardening Guide
Having fresh and blushing strawberries in the backyard or in the front garden is your unconditional treat. Now, you might be thinking this special plant is demanding and difficult to grow, but this is not the case. You just need to invest little effort to satisfy all of your cravings.
So, without any delay, here is a complete guide for you on 'How to grow strawberries easily' with step by step procedure starting from varieties, site selection and adjustment, growth with the seeds, and much. You will also get what pests can attack your strawberry plant and how you can manage organically. Isn't it a treasure of growing strawberries?
Let's dig in it and explore more!
Strawberry Plant Varieties – Pick your Favorite!
Before stepping in the garden to grow strawberries, you must choose a particular variety that depends on your choice or the season. Here are the three most common yet delicious varieties of strawberries that you can select for your strawberry garden.
June Bearers
Largest strawberry bearers – June bearers. The fruit is harvested for three weeks. Although they are 'June bearers', strawberries bear earlier than June in the warmer climate.
Everbearers
Everbearers are versatile and produce abundant strawberries in spring, summer, and fall. The buds are produced in longer summer and shorter fall days.
If you want to enjoy delicious berries round the year, Everbearers are perfect for you.
Day-Neutral
Day neutral's yield is less than that of June bearers. Fleshing strawberries are produced in summer, spring, and fall until the first frost hit and temperature remains between 35-80 Fahrenheit.
You can harvest strawberries from this variety after 12 weeks of the plantation.
Once a variety is selected, we will go for 'How to grow strawberries?' to get the prompt and disease-free harvest.
How to Grow Strawberries – Step by Step
The success rate of strawberries growth is much dependent on the grower, the techniques, climate and most importantly the microenvironment gardener is providing to bloom the plant and sprout the seeds. It is not hard to mark up this level. You just have to work a bit and strawberries loaded garden will be there for you.
Select the Best Site
The most favorable place to grow strawberries is where plants can get direct sunlight for at least six hours of the day as strawberry plant loves sunshine. Most importantly, select the place that is not shaded with tall trees because they may compete with the strawberry plants and affect its growth.
There must be wind protection shelterbelts at your place to protect fruits from the high-velocity wind. A south-facing sloped land is pretty good for your strawberry growth task.
Create Soil Microenvironment
The soil is the core element of strawberry plant growth and certain issues need to be addressed to develop the best suitable microenvironment.
Strawberries can bear different types of soils but prefer loamy soil that is organically rich. You can add peat moss or sand to create the best environment. Try to start working on the soil a month before plantation and sort out issues side by side. To make clay soil better, add in 4 inches of compost and rake well. This will also improve soil drainage. If your garden soil is sandy, mix in about 1-inch manure or compost.
Keep soil moist but not soggy to develop rot and manage a proper drainage system. You can also grow strawberries in pots or beds if facing poor drainage.
Strawberries love to grow in acidic soil of pH 5-7. Make sure you have tested the pH of the soil to have maximum yield.
How to Grow Strawberries from Seeds
Growing strawberries from the seeds is quite easy and an amazing opportunity to witness germination. To accomplish this task, you need nutrients rich seed starting mixes that you can prepare easily by using a store-bought mixer as they are quite nutrient less.
Let's prepare seed mixer by adding one-fourth of vermiculite and the same amount of worm castings in half of the seed mix. This will give seeds better moisture retention capability and would not let them dry.
When you are done with it, pick up the seed tray or the pot you want to be used to sow strawberry seeds.
Steps to Sow Strawberry Seeds
Take seed mix in the soil and scatter seeds over it.
Now add a layer of the vermiculite over the soil to enhance light penetration that will assist seeds to germinate under proper light.
If you are working on different trays don't forget to mention the date on each to memorize its sprouting time.
Also, keep the soil moist. You can place the tray in the sink or in a shallow tray filled with water and moisten the soil.
Cover the tray with the plastic sheet and place it under proper light. Wait for some days until seeds sprout and seedlings appear.
When you see seedlings, remove the sheet to prevent any microbial or fungal growth.
Pick those tiny plantlets with care and avoid touching stem to further go with the plantation.
It usually takes 2-3 weeks before the first frost to be transplanted to the garden and needs to be hardened.
How to Grow Strawberries in a Pot?
Strawberries can grow where you give them thriving conditions either in a pot or in the beds. To grow strawberries in containers, take about eight inches deep pot and fill with a commercial potting mix or the nutrient-rich soil you want to be used. Commonly Alpine and day-neutral varieties grow best in pots as they have few runners.
Moisten the soil through the growing season but not let the soil soggy. Add the dilute fish solution when flowering begins and give it time to bloom. When needed, you can also shift the pot to the outside to give the blooming flower a sunny location for better growth.
Tips to Harvest Strawberries
Harvesting and storing of strawberries are critical as you ultimately got your efforts back in the form of blushing berries. So, you must take care of it.
Don't harvest the fruit until fully ripen that may take 4-6 weeks and only pick ripe strawberries. It will prevent the loss of fruit and give more fruit.
Cut from the stem. Don't try to damage the plant by pulling the fruits.
If your planted strawberries are June bearers, you have an edge of the large crop to harvest for about three weeks.
Strawberries Fertilizers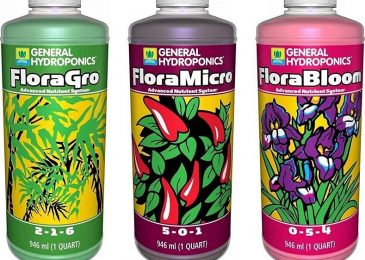 Fertilizers help plants to get their potential growth by providing essential nutrients.
Balanced liquid fertilizer is best for strawberries. You need to add this strawberry fertilizer before plantation and apply 1-2 pounds per 100 sq. feet. The second round of fertilization is also needed during the first year of production about 4-6 weeks after growing plants.
An important thing to consider when fertilizing strawberry plant is that don't apply fertilizer in the spring of the fruiting year as too much nitrogen will soften the fruits resultingly destroy the crop.
Strawberries Pest Control
Strawberries are the most delicious fruits pests can dine on and they don't miss any single chance of it.
Aphids, slugs, nematodes, wasps, and spiders are all the pes that can attack your strawberry plant and cause severe problems. Although different sprays are available to get rid of organic control is the best of all and even not hazardous.
You can repel pests from the sweet aroma of strawberry by planting hers or other pungent smell plants in the vicinity. Mint, basil, garlic, or chives are good for this.
You can also make a homemade insecticidal spray by mixing a half teaspoon of dishwashing liquid and 1tsp cooking oil in one-quarter of water to make the plant free of pests.