Night-Time Gardening – Night Garden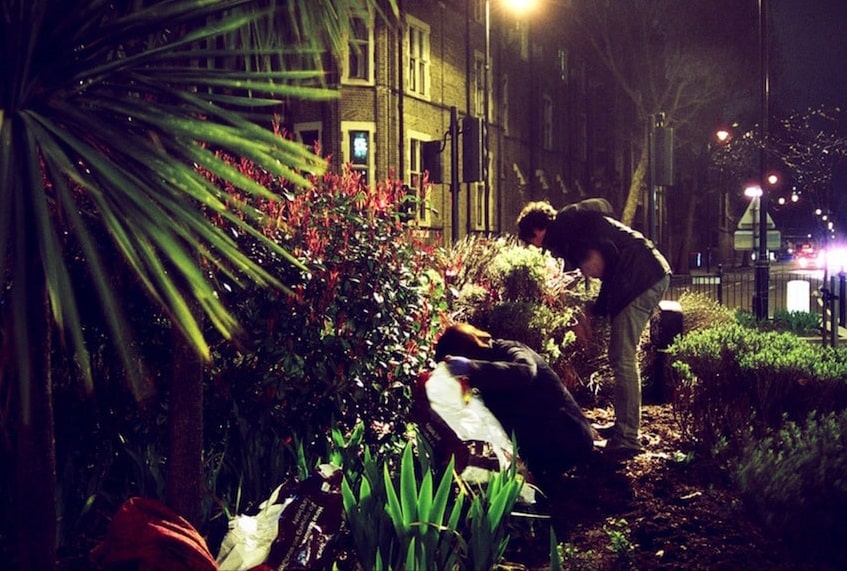 We, gardeners, spend many hours working very hard to make our gardens a special place, but gardening in the rain this summer has definitely been a labor of love for most of us! As the night's garden starts to draw in this does not necessarily mean that we have to hang up the trowel as darkness sets in.
The most popular use for garden lighting is probably for al fresco dining, but what about using low-voltage lighting to help the gardener continue working after dark? The night reveals a totally new dimension to your garden, the changing light levels give plants different colors with silver, grey, and blue foliage taking on an almost iridescent hue.
Also, did you know that night time is the perfect time to do the weeding? University researchers in Oregon and Nebraska have discovered that cultivating at night could help to reduce the number of weeds you have to pull from your garden.
The researchers did a study on cultivating farm fields. They plowed some fields during the day and other fields during the night. Later on, when they compared the fields, the ones they plowed at night had fewer weeds in them.
Although they did their research in farm fields, there's no reason why their findings won't carry over into domestic gardens. The reason for the extra weeds exists in both places. Cultivating churns the soil, it brings up hundreds of long-buried weed seeds to the soil surface then immediately reburies them.
For weeds that need light to germinate, the researchers say the few seconds exposure to the sun is enough to start germination. Then if it rains or you water the garden after cultivating, the weed population explodes. Cultivating at night stops the initial sunlight stimulus. And so, fewer weeds germinate.
Helpful Hints for Night-time gardening water by night and you won't lose so much by evaporation or risk plants getting scorched
Be considerate of your sleeping neighbors. The light of high wattage halogen bulbs can disturb up to six houses away. Use plenty of low-voltage lighting instead.
Using power tools such as lawnmowers can be very dangerous at night, not to mention annoying to your neighbors.
When considering a night-time planting scheme avoid plants that close at night, such as Californian poppy, pulsatilla, scarlet pimpernel, and many chrysanthemums.
Let your imagination run riot! A 24-hour garden can be very different at night from the during the day, use lighting, smoke machines, and back-projection effects to bring a touch of the theatrical to the garden.
Garden Lighting
Garden lighting has certainly come a long way in more recent times. It is now possible to safely have reasonably high light levels in the garden thanks to low-voltage technology and advances in manufacturing far more weather resistant cabling, plugs, and sockets. Most lights are easily installed, however, it is always strongly recommended that you have a qualified electrician to connect your indoor garden lights to the electricity supply.
Indoor Gardens Light products are a low voltage lighting system that is safe and easy to install. The floodlight can be extended with extra lights.
Don't let those shorter summer nights ruin your enjoyment of what left of this year's summer. Why not extend the summer night using a low voltage lighting system.
Safe to use and easy to install what could be better for extending those late summer evenings chatting with friends around the BBQ and enjoying watching the sunset on your full blossomed garden!
Ideal also for lighting up paths, driveways, steps, entryways, and why not use a single flood lamp to light up a feature in your garden.
Illuminate decks, patios, and recreation areas and add visual appeal to landscaping and garden areas. Increase the security and safety of your home.
Easy do-it-yourself installation requires no special tools.
Safety. Low voltage-12 current eliminates electrical hazards.
Weather-resistant, and durable- for long life and easy maintenance.
Follow us on: Twitter, Facebook, Pinterest, Instagram