09 Tips and Reasons For Terracotta Pots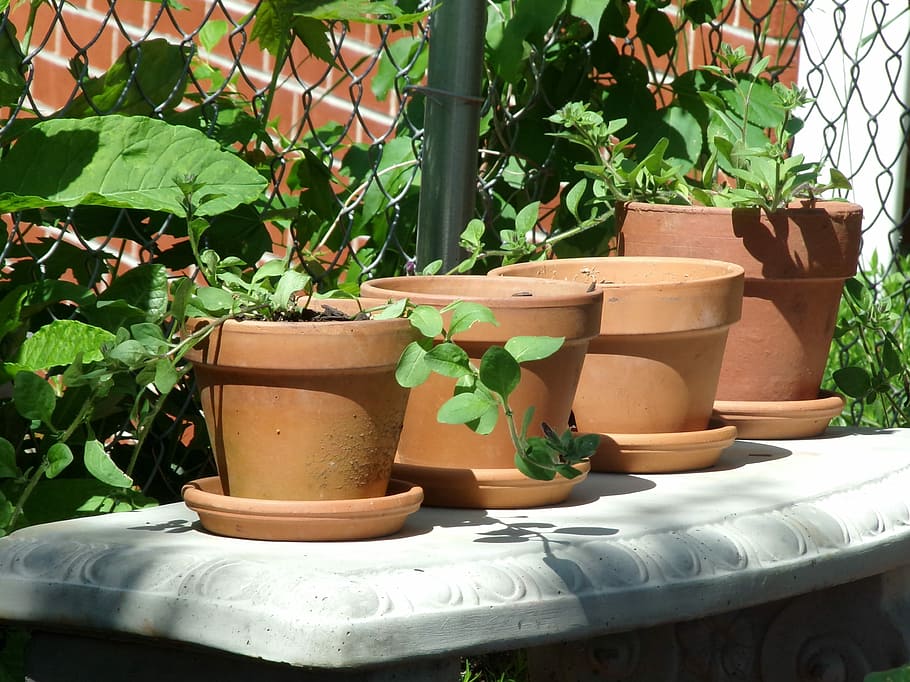 Do you love spending (Terracotta Pots) your time amidst plants and flowers in your beloved garden? Then I am sure you take all the necessary steps to provide a healthy life for the plant and trees in your garden.
One such aspect of keeping your plants healthy for a long period is by using clay pots. These pots are favorite among gardeners and for a good reason. Read this blog to know the importance of terracotta pots for your garden.
The choice of pots is considered to be an important element in gardening and if you are a gardener, you will surely know its benefits on flowering plants. Clay pots have been used for ages all over the world until their plastic counterparts came into existence. Today almost every garden will have a crowd of plastic pots but its benefits are still questionable compared to that of clay ones.
Here are the amazing benefits of terracotta pots that every gardener must know.
1. Affordable
No matter what your is budget, clay pots will suit your needs as they are affordable compared to large, ornate planters. Another reason to use clay pots is that they tend to beautify with age as the weather and absorb minerals and salts from the soil. If your budget is restricted, opt for reused terracotta pots. They have a beautiful rustic that no other material can provide.
2. Provides aeration
Excessive water can cause harm to the plants since it clogs the soil and hinders the roots from breathing. Clay pots absorb and lose moisture through their walls thus allowing oxygen to enter into the soil and aerate the roots. Terracotta pots are thus extremely essential to keep your plants healthy and strong. So, if you are a gardener who tends to kill plants with tenderness and kindness by overwatering them, a clay pot can be your only solution.
3. Insulation
Container gardening requires imitating the plant's natural growing environment including the soil temperature. Since clay is a thick and porous material, it naturally slows down the heat transfer between the soil and the external environment, avoiding a sudden temperature change that is harmful to the plant. Clay pots hold warmth during winters and dissipate heat through water vapor during summer, providing all-around protection for your plants throughout the years.
4. Weight
Plastic flower pots are lightweight and easy to transport or store, but they can easily trip in windy conditions or with top-heavy plants. Very heavy pots can avoid this problem but they are difficult to move from one place to another.
The best option is terracotta pots as they are heavier than plastic pots but lighter than concrete or stone planters thus they won't trip or will be easier to carry around.
5. Environment-friendly
Clay pots are environment-friendly as you can use the broken pieces of these pots as a filter to the base of other pots to add drainage. When you are throwing away the broken bits you are not adding anything toxic to the land fields but returning the soil from where these pots came from.
So what are you waiting for? Visit the nearest shop selling garden accessories to buy pots and terracotta pots and get the right pot for your home container garden. If you love to experiment, opt for a different garden ornament that will also work wonders for your little plot of land.
6. Protect Terra Cotta Pots
Bring in terra cotta pots before cold weather.  Hard freezes will cause the moisture absorbed by the clay to expand and the pots will crumble.  If you can't bring them in, empty the pots and turn them upside down.
7. Prepare Mower for Winter Storage
Once your warm-season lawn turns brown for the winter, run your mower until it is out of gas and add a stabilizer (available from dealers and repair shops) to your gas can.  Always disconnect the spark plug wire for safety when working on your mower.
08. Garden Tool Cleaning and Other Tips
With soap and water, wash away all grass or dirt remaining on your lawn and garden tools.  It's a good idea to dry them off immediately with a towel to prevent rust formation. Sharpen your tools after drying.  To protect wooden tool handles you can rub them with a cloth soaked in linseed or mineral oil. Then, store them in a dry-covered place.
If you are in the habit of misplacing tools in the garden, paint the handles a bright color. It will make it easier to spot. Now is also a good time to replace any tools that are worn out or broken.  Use the proper size replacement handle for broken tools.
09. Still, Time to Set Out Cool Season Annuals in Most Parts of the State
It is still time to set out cool-season annuals such as snapdragons, pansies, ornamental cabbage, and kale. Those of us in the northern part of the state can try setting these out as well, it is just a little late and chancy for us–but who can predict the weather!
We could take a gamble and hope that we have several more weeks of mild weather for these plants to have time to root in good and acclimate before the cold weather hits. You know, we may not have that really cold snap until after Thanksgiving!
Read More: Terracotta Pots vs Clay Pots