Top 4 Steps Guide to Grow Cannabis Plants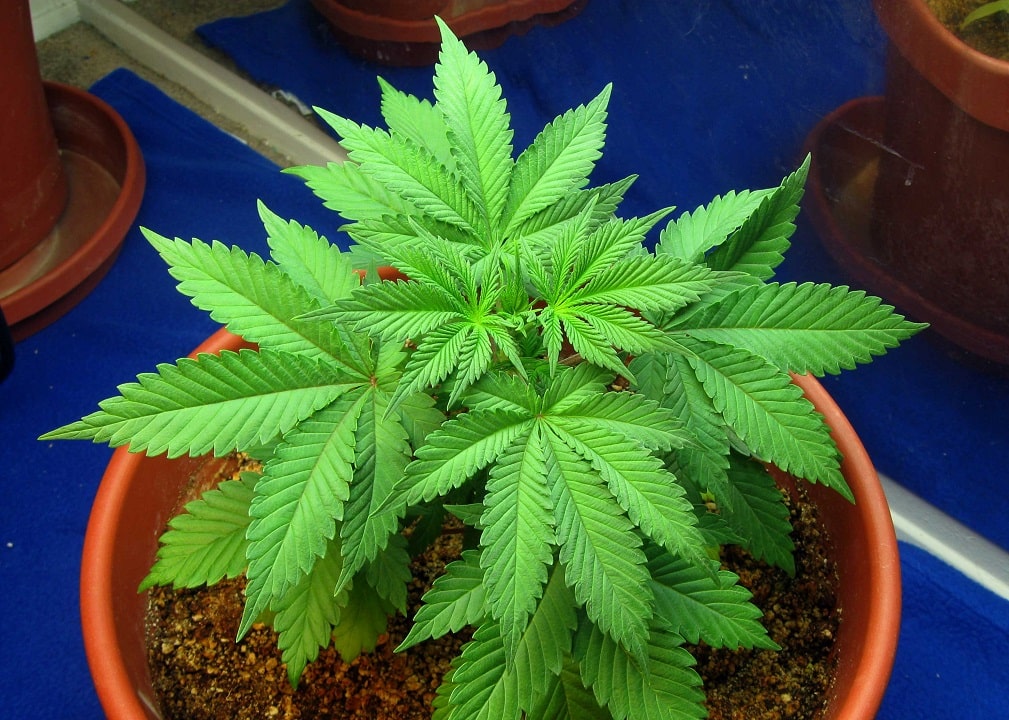 If you are ready to grow cannabis plants, this means you are growing your own medicine. But since you are growing indoor cannabis plants for the first time, getting started can be the biggest roadblock. So first, you have to find what location would be the right place to cultivate indoor cannabis plants. Then you need to purchase cannabis seeds or plants, and you will have to spend a lot of time maintaining and checking your crop.
When it comes to growing indoor cannabis plants, you should check the rules set by your state regarding marijuana in order to avoid any charge. And if your state allows you to grow indoor plants and you might need a growing guide. Following is the step-by-step guide to growing cannabis plants with high yields.
1. Step 1: Choose the Perfect Location to Grow Cannabis Plants
When it comes to growing cannabis plants, you don't need a large cultivating or growing space. A typical grow room for growing cannabis plants on a small scale can be a cabinet, small tent, or any designated area in your home. If you don't have enough space, don't worry; even a small corner of your space would be enough for this purpose.
Growing indoor plants is private than growing outdoors, and this will give you more control over the growth rate. When you are growing indoor plants, it gives you more control over everything, including temperature, growth rate, and maintenance.
2. Step 2: Choose Light for Plants
When it comes to providing light to your plants, you have a lot more options, and it depends on you whether you go for natural light or artificial lights.
Since you are growing indoor plants, artificial lights will be a better option as it gives you more control, and you can remotely increase or reduce it.
Remember, providing proper light is the key element of growing cannabis plants. When it comes to choosing lights, you have many options, including Household LEDs, CFLs, fluorescent lighting, LED grow lights, MH/HPS, and more.
3. Step 3: Choose Growing Medium Wisely
Each growing medium requires care and watering. And when it comes to choosing a growing medium, you will have different options to choose from, including soil, soilless mix, directly in hydroponics, and less common types of hydro.
Sale
Upgraded DIY Automatic Drip Irrigation Kit, 15 Potted Houseplants Support, Indoor Watering System for Plants, with Digital Programmable Water Timer
🌿Automatic Drip Irrigation Kit: This kit is a system of water pumps, timers, tubes, and drippers that deliver the proper amount of water to each plant, which helps you avoid both under- and overwatering. It is a compact design for your home potted plant irrigation. vacations, busy schedules, and changing weather conditions can all leave flowers, veggies, and shrubs thirsty. Now Free your hands to water your plants with no worries.
🌻Easy DIY Installation: In just 10 minutes, you can install a drip irrigation system for your home potted or hanging plants. The kit includes all necessary accessories - 33 ft of tubing, 15 watering stakes, multiple T-joints, and cross joints - making it easy for you to create your own watering irrigation kit.
🌷Scientific Water-Saving Design: Using watering stakes can save at least 70% more water than traditional spray and drip heads. You can spot the water only where the roots need it, preventing water evaporation over time and making the drip system ideal for saving water during drought conditions. Generally, one gallon of water can last for at least three weeks for ten potted houseplants.
🌱Digital Timer Display: Featuring an extra-large LCD screen with bright, easy-to-read text and dial, the kit includes a programmable timer, making it simple to set up your watering schedule. Once the timer is set, the settings are automatically saved to the device, eliminating the need to reset the timer each time you restart the power.
🎍Two Power Options: This system can be powered by four AA batteries or Micro USB power. If the USB power fails, the pump will continue to run using AA battery power (if batteries are installed). This feature is excellent for urban patios and balconies where faucets are unavailable.
Learn What's the Best Soil
Composting the soil is the best option that takes a little more effort but gives you incredible taste. And if one has limited soil, then go for an organic potting mix that is easily available in the gardening section of any store.
4. Step 4: Maintain pH
When you are growing indoor or even outdoor cannabis plants, you need to maintain the pH to prevent nutrient problems. The simple way of a check is to test the water pH before watering your plants. There are many types of growth where the grower needs to test the pH in order to prevent any problem.
These few steps can help to increase the yield rate and also prevent your plants from any growing problem. So make sure you are maintaining above mentioned things for better production.
Follow us on: Twitter, Facebook, Pinterest, Instagram