Top Different Types of Lemons Trees that you Can Grow in your Garden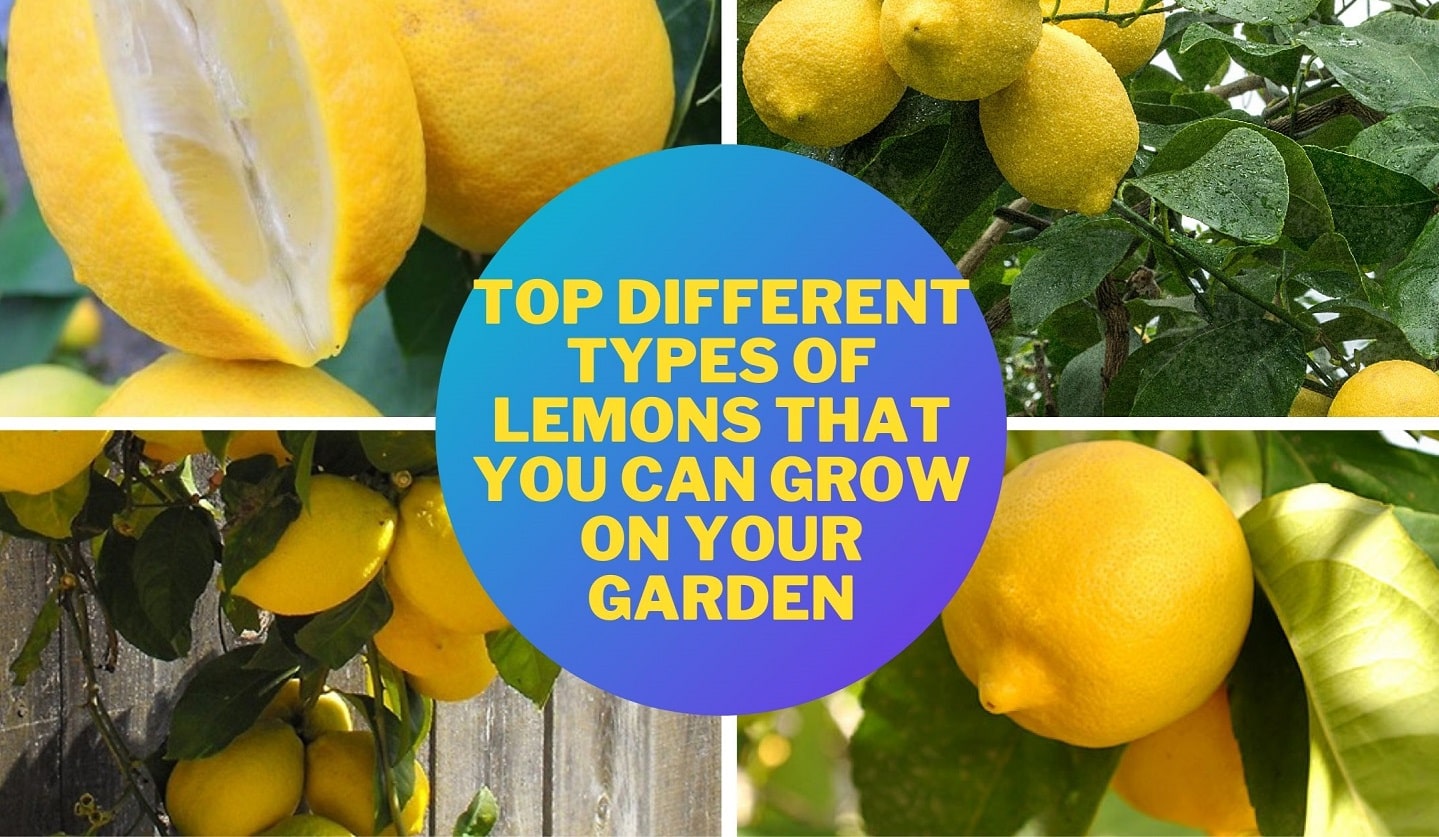 There are lots of benefits to derive from Lemon trees: fragrant flowers, ornamental value, and tasty fruits that bring variety to the kitchen. Surprisingly, they are easy to care for and they can be grown in many regions of the world.
To grow lemon trees outside throughout the year you might have to reside in a warm area. However, lemon trees can also grow in containers in cooler climates so they can be overwintered within a building. There are different types of lemons available that can be grown both in the garden and for commercial purposes.
What Are the Different Types of Lemons Tree?
Pink Variegated Lemon Tree
The pink variegated lemon is an ornamental plant that is especially attractive. It produces acidic low-seed lemons. The foliage of the lemon is variegated, with ovate, glossy leaves with splashes of creamy yellow in random patches.
Throughout the year, this plant produces beautiful flowers of vibrant pink buds. During summer and spring, they are more abundant. The fruits of pin-variegated lemon trees are round in shape. The young lemons have unique green stripes.
Their skins turn yellow as the lemons ripen, while the inner flesh is pale pink. This type of fruit is harvested throughout the year and is great as a garnish and ideal for cooking.
2. Eureka Lemon Tree
Because it is not produced from hybridization, this type of lemon is seen as an ideal lemon tree. In the middle of the 19th century, it was brought in seed form from Italy to the United States. It has since been grown in the warmer states.
Eureka lemon performs well in a climate that does not get either too hot or too cold. When the temperature falls below 20° F, the Eureka lemon fruit tree gets damaged significantly. Hence, you will have to bring your lemon tree indoors if there will be an expected temperature drop in your area until the temperature gets warm again.
3. Primofiori Lemon Tree
This tree has its origin in Spain, where it is known locally as the Blanco lemon tree, the Fino lemon tree, or the Mesero lemon tree. The fruit is exported under the name Primofriori lemons, which should not be mistaken for Primofiore from Italy.
This lemon tree is the most commercially produced lemon in Spain and is widely grown in the Mediterranean region. The trees grow very quickly with dense foliage and large leaves. The fruit is a pale yellow color, with smooth and thin skin.
4. Lisbon Lemon Tree
Lisbon lemons are an old variety of heirloom that selected the best types of lemons, which is believed to have originated in Portugal. Since the 1840s, this type of lemon has been grown in the United States.
Today, they are the most widely grown type of lemon in the whole of California. The trees produce lemons with very few seeds, are relatively huge, and are very juicy.
The Lisbon lemon tree can grow as tall as 30 feet under the right conditions, with a spread of 25 feet. In many cases, you will find these trees growing to about 15 feet high. They may not reach this height if they are grown in a container.